A better way to manage sample transport workflows:
Say goodbye to USB data loggers and lengthy phone investigations with couriers. Our connected solution wirelessly transmits data to the cloud over the cellular network, providing live insights throughout the pre-analytical journey with no extra scanning or human interaction.
This means you get immediate Email or SMS alerts if your samples overheat, take too long to arrive, or goes to the wrong location. There is no need to manually plug in data loggers for analysis on arrival – it's all automated!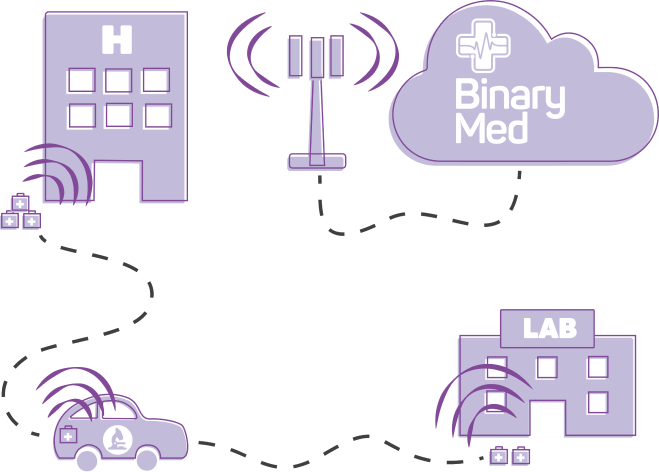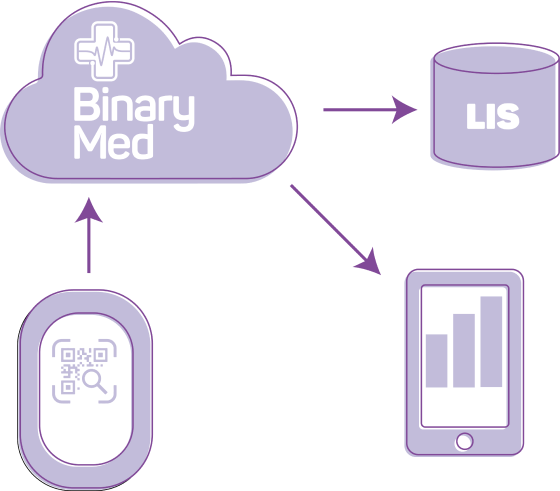 The complete operating system for specimen transport
BinaryMed offers an end-to-end sample dispatch management solution, from device to cloud, to lab integrations and alerts at your fingertips. We leverage live information from your shipments to shortcut workflows with smart run-sheets, timely alerts, and detailed evidence recording for QA compliance – managing your entire sample transport workflow with unprecedented simplicity and efficiency.
BinaryMed is a complete solution for your specimen transport workflows. We know your logistics are unique and complex and we don't just post you sensors and leave you in the dark. We offer a complete, working solution and we're help to support you if you need custom integrations or services.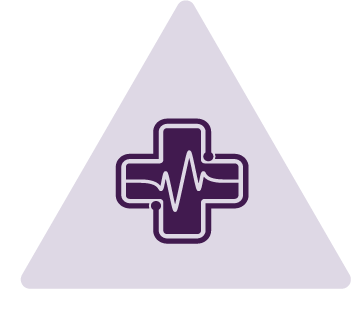 The
"Binary"

Core IoT technologies:
GPS trackers have been around for a long time, but they're expensive, require frequent recharging, and don't locate well indoors where shipments can't get a GPS fix. By leveraging the revolutionary Core IoT technologies from BinaryTech, we've overcome these limitations to offer a high-performance 5G solution for sample transport.
Frequently Asked Questions
No, BinaryMed sensors are designed to automatically record and transmit their location and temperature data without any direct user involvement. However, QR codes serve a valuable purpose in managing workflows, such as linking specific samples to their corresponding sensors. This helps in associating the sensor's data with the samples in transit alongside it.
BinaryMed sensors collect location, temperature, motion, orientation and light information which is periodically transmitted to the cloud over NB-IoT or CAT-M1 connectivity.
In rare cases, our sensors are limited by the range of the cellular network so just like your mobile phone, they may sometimes go out of range in some locations. In this case, all data is recorded and stored locally on the device, then synchronised with the cloud when the sensor comes back into an area with coverage. This means all historic data is still recorded for your AQ auditing purposes.
BinaryMed sensors incorporate digital thermometers that have been tested against sensors that are NIST traceable, and verified with equipment that are NIST traceable through ISO/IEC. In some regions we can also offer an annual calibration service whereby sensors are re-tested against NIST traceable sources and signed with a digital certificate.
BinaryMed's platform includes APIs that enable data to be shared with external systems. Our team can provide services to assist with integration projects.
BinaryMed sensors are part of a new generation of Massive IoT devices - offering better geolocation capabilities and significantly better battery life than traditional GPS trackers. This is especially useful in complex pre-analytical supply chains where samples spend long periods of time indoors where GPS in unavailable.
Get Started Today - It's Easy!